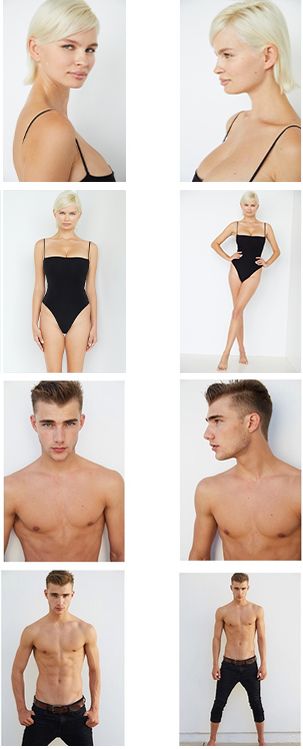 ARE YOU INTERESTED IN BEING REPRESENTED BY WHITE CROSS?
WHITE CROSS REPRESENTS ALL DIFFERENT TYPES OF PROFESSIONAL TALENT AT ALMOST EVERY AGE, SIZE, AND ETHNICITY. WE ARE COMMITTED TO FOSTERING TALENTS' CREATIVITY AND TURNING VISION INTO REALITY. OUR MISSION IS TO ENCOURAGE, POSITION AND NAVIGATE TALENT ON A PURPOSEFUL JOURNEY TO REACH THEIR GOALS AND DREAMS.
ONLINE SUBMISSION
WE ARE CURRENTLY ACCEPTING ONLINE SUBMISSIONS VIA EMAIL TO INFO@WHITECROSSMANAGEMENT.COM. PLEASE INCLUDE YOUR MEASUREMENTS, PHOTO DIGITALS, AND A SLATE VIDEO. SEE BELOW FOR MORE INFORMATION.
MEASUREMENTS & INFORMATION
INCLUDE IN YOUR EMAIL SUBMISSION YOUR NAME, PHONE NUMBER, AGE, HAIR COLOR, EYE COLOR, AND MEASUREMENTS (HEIGHT, WEIGHT, BUST/CHEST, HIPS, WAIST), AND WHERE YOU ARE LOCATED
HEIGHT REQUIREMENTS
· FOR FEMALE TALENT IT IS 5'7" (170.18 CM) AND ABOVE
· FOR MALE TALENT IT IS 5'10" (177.8 CM) AND ABOVE
PHOTO REQUIREMENTS
PHOTOS SHOULD BE NATURAL, NO MAKEUP, AND CURRENT. PROFESSIONAL PHOTOS ARE NOT NECESSARY. SEE PHOTOS TO THE RIGHT FOR REFERENCE. PLEASE INCLUDE IN YOUR SUBMISSION THE FOLLOWING:
· CLOSE UP HEADSHOT
· CLOSE UP PROFILE
· WAIST UP
· FULL LENGTH BODY
· SMILING PHOTO
VIDEO REQUIREMENTS
SEND US A 15-30 SECOND SLATE VIDEO STATING YOUR NAME, AGE, HEIGHT AND WHERE YOU ARE FROM. PROFESSIONAL VIDEOS ARE NOT NECESSARY. THE VIDEO SHOULD FEATURE:
· CLEAR PROFILE SHOT FROM THE WAIST UP
· CLEAR FULL LENGTH BODY SHOT
UNFORTUNATELY DUE TO HIGH VOLUME WE ARE ONLY ABLE TO CONTACT MODELS OF INTEREST. DO NOT LOSE HOPE. YOUR LOOK MIGHT NOT WORK FOR OUR AGENCY AT THIS PARTICULAR TIME, BUT WE ENCOURAGE YOU TO RESUBMIT YOUR PHOTOS AFTER SIX MONTHS.
GOOD LUCK!